Naples Foreclosure Homes
Posted: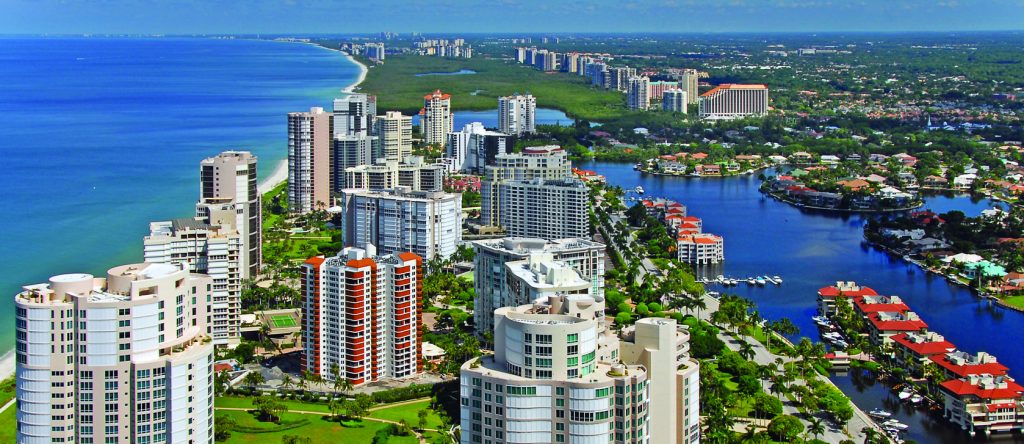 Great Finds Among Naples Foreclosure Homes
For those particularly interested in Naples foreclosure homes, there are great options which include condominiums, single-family homes and even estates. Many can even be found among amenity-rich communities complemented clubhouses, golf courses and more. If you've been considering Naples foreclosure homes, bear in mind that there are various stages of foreclosure which ultimately means varying entities may be in possession of the property at time of the transaction. It is important to understand the type of foreclosure you're encountering as well as special considerations that may be involved.
Understanding Pre-foreclosure or Short Sale
With a pre-foreclosure, the homeowner typically still has control of the property, but has been unable to make timely mortgage payments. The owner has likely negotiated with the lender to sell the house below market value, hence, this is called a short sale. The owner will generally vacate the property upon signing the short sale agreement. Though you can make an offer to purchase the property, the lender still has to agree with the homeowner to accept less than the outstanding balance on the mortgage loan. This helps the seller avoid foreclosure, not to mention the accompanying credit history blemish. This also typically connotes to a discount for the buyer which is below the home's market value. The lender can also benefit by avoiding the foreclosure process. The home is still sold in as-is condition, but the buyer may have the right to inspect the property in advance, but usually without the right to ask lender to fix any defects.
Auction Sales
Homes don't always sell during the pre-foreclosure stage, especially if the property owner isn't willing to remediate or the lender isn't willing to execute a short sale. In such cases, Naples foreclosure homes may be sold at an auction. Auctions are usually facilitated by a neutral third party. All is done in such a way that the lender cannot take advantage of the property owner nor make a profit at the auction. When property is sold to highest bidder, the liens are covered first and any overage is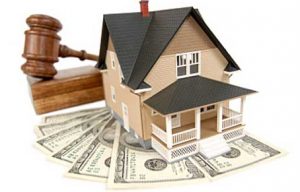 provided to the homeowner. Usually, howeve, when the loans are paid, there really isn't money leftover. Auctions tend to be cash only, which ultimately limits the field of bidders to investors or other lenders. Some states may allow a good-faith deposit with a short redemption period, but more commonly you need to provide a cashiers check for the full amount immediately. You may want to register for a few as an observer to learn the processes before actually participating.
Real Estate Owned
When a property fails to sell at auction it will move into the full possession of the lender and become real estate owned. Also known as "REO," this may represent the most popular method of buying Naples foreclosure homes, and it is typically the easiest and safest way. Just know, when you purchase a lender-owned property, you might encounter the least value and most competition. The lender acquired the distressed property at the auction because no bid came in higher than the default amount. Lenders want to move the distressed asset off their books as soon as possible and will price it to reflect the market value of the property. For buyers, this means that there is typically little room for negotiation. There are, however, benefits in that the lender is usually obliged to clear any additional liens on the property (which can include back-taxes). These types of Naples foreclosure homes are safer investment than an auction. The lender's agent will also usually clear and clean the house for sale.
Regardless of your preference in Naples foreclosure homes, the fact remains that it is wise to work with a professional who not only understands the varying processes, but also one who can help represent your interests so that your goals are fully achieved. There are some fantastic finds among Naples foreclosure homes at present. If you have questions, connect with Realtor Nancy Wry who is an expert in Naples foreclosure homes as well as all aspects of residential real estate.
Other Current Homes for Sale in Naples
Courtesy of RE/MAX Realty Select

Courtesy of BHHS Florida Realty

Courtesy of Neal Communities Realty, Inc.

Courtesy of William Raveis Real Estate

Courtesy of Neal Communities Realty, Inc.

Courtesy of Amerivest Realty

Courtesy of Premier Property Management

Courtesy of Downing Frye Realty Inc.

Courtesy of BHHS Florida Realty

Courtesy of Premiere Plus Realty Co.

Courtesy of Keller Williams Realty Naples

Courtesy of Premiere Plus Realty Co.